Management Team
Marty Michael, CEO and Cloud Group Leader
Marty Michael, is the CEO and Chief Cloud Strategist at Mira Systems, Inc.  At Miria we are looking to the future of Information Management and as a IBM Premier Business Partner we are enabling customers to achieve the highest level of business return on investment between their legacy world and the highly connected cloud environment.
Marty has thirty years of experience in content, information, document and data management.  Over the course of his career he has been directly involved helping clients to improve their ability to respond in today's rapidly changing market place. As a long time business leader in the area of on-line production systems, cloud computing, manufacturing execution systems, and track and trace solutions he works directly with clients to improve their productivity, speed to production, and business quality.
Marty is also the leader of a Miria team focused on leveraging enterprise cloud platforms that will enable companies to empower their business systems with fail safe and high speed production capabilities that will support their changing  business requirements.
In 2000, Marty was the founder and CEO of LScan Technologies, Inc. a company focused on providing mobile track and trace computing solutions to the pharmaceutical industry via a Software as a Service Platform (SaaS). At LScan, Marty designed and filed a patent for a proprietary technology designed to manage paperless data in a regulated environment.   He is a graduate of NW Missouri State University with a B.S. degree in Industrial Technology and Communication Electronics.
---
Ron Siena, President  and IBM Group Leader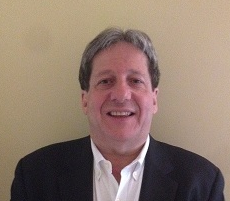 Over the past 15 years, Ron has held various executive positions at Miria Systems and its predecessor companies. He is actively involved in strategic business development—with a particular focus on client and partner relationships, as well as provides project management, domain expertise, solution design and technical guidance to the company's ECM team . He has over 20 years of experience designing, implementing, and maintaining Enterprise Content Management (ECM) and Business Process Management (BPM) solutions across a variety of markets in both the public and private sectors. Through Ron's leadership, Miria Systems has established itself as an IBM Business Partner and IBM ValueNet Solutions Provider.
Ron is recognized as IBM FileNet Certified Professional, holds an M.A. in Psychology from the New School for Social Research and a B.A. in Psychology from Boston University. Outside of Miria Systems, Ron also has served as the Treasurer and Executive Member of The Miquon School Board of Directors.
---
Robert Vogel, Chief Operating Officer
As Miria's Chief Operating Officer, Bob is responsible for the strategic and operational leadership of Miria's software development, project delivery, consulting and customer support services. Bob also oversees corporate operations and internal information technology that supports Miria's employees located throughout the US and abroad. Along with board members, Bob serves on the leadership team that sets the overall strategy and direction for Miria.
Bob brings over 20 years of operations, customer service and sales experience to the team. His operational and customer service knowledge and experience span several industries which include; business solutions, data capture & enterprise mobile applications, security technology solutions, and controls automation & manufacturing IT.
Most recently, as Vice President Technical Services at Avanceon, Bob was responsible for Avanceon's engineering group, offshore development, recruiting & hiring initiatives, and the company's IT infrastructure, where he implemented a virtual and cloud based IT strategy, improving the global companies ability to access, communicate, and share information with customers, vendors and their employees within their corporate headquarters and satellite offices located throughout the US and overseas. As Vice President of Data Solutions and Support at LScan Technologies, Bob established, staffed and managed a technical and customer support network which included both web based and live phone support. As Director of Technical Operations for Konica, Bob directed a staff of 130+ field technicians, network consultants, and technical managers that provided pre and post-sales support to a multi-state customer account base. Bob is a graduate ofDeVryUniversityand holds a degree in Electronics.